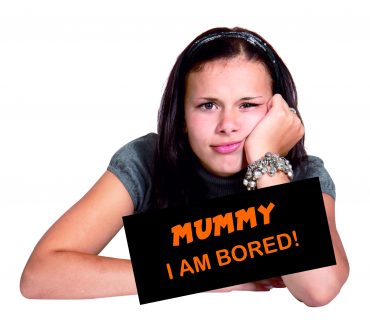 Sometimes this phrase can sound like a broken record. Children make boredom sound like a crime.
I was at a church programme where an 11 year old girl was crying because she was bored. My first reaction was to ask her age. A few minutes later, her father shows up to pick her up. He said she called them to come pick her up and service wasn't over yet. Inside me, I rolled my eyes, then I told her father that boredom is part of life. I don't know anyone on a constant high, except people on drugs.
Constantly filling a child's time with screen time, games, outings, activities, etc teaches them nothing but dependence on external stimulus. You have to learn to create "lemonade from lemons ".  A very important life skill.