How can you teach the resurrection story to kids this Easter season? Unlike Christmas, the story behind Easter celebration can be a little difficult for parents to teach their kids. You would even agree with me that every parent should delay particularly, "The Passion of Christ"; (the movie that narrates the horrible violence that Jesus Christ endured before His death on the cross) until the kids are older. However, as Christians the meaning of Easter is an important part of passing along the Christian faith to our kids and this period offers a good opportunity to give the kids some understanding of the essence of Easter. 
Rather than digging too deep into the horrible account of the pains he endured, the focus with young children should be on love and hope. For instance;
Tell kids about how Jesus loves us so much that he died on the cross for us.
By dying and rising again, He saved us from our sins.
Emphasize the fact that Jesus' death and resurrection is not the end, but rather, it's a new beginning for everybody who believes in God and Jesus Christ.
Since Kids often learn best with engaging activities, you could also consider passing along the message of the moment to your kids using a variety of resources. Use our five suggestions below to engage your kids as they learn and appreciate the story of the resurrection of Jesus Christ.
This is definitely a good resource to help your kids understand everything they need to know about the story of Jesus. Every aspect of the app has been carefully designed to cater for the inquisitive minds of the little ones. The different stories will help your child learn about God's love, his death and resurrection, faithfulness, and so much more.
9ijkids is your sure go to resource for fun educational games for kids. There are loads fun and engaging bible games for kids. This Easter, let the kids understand the life of Jesus as it concerns his death and resurrection with our "The life of Jesus game ".  Follow this link https://9ijakids.com/signup/  to sign up for 9ijakids games
There are unlimited animated video resources that can be used to teach kids about the story of death and resurrection of Jesus.  I've found a good five minutes video on YouTube amongst many other which tells the story of Jesus's crucifixion, his rising from the tomb three days later to the delight of his followers and his ascension to heaven. Follow this link https://www.youtube.com/watch?v=Y3UKd6LQKng and this too https://www.youtube.com/watch?v=HL8R158Ujp4 in case you need to explore further to watch and possibly download for the kids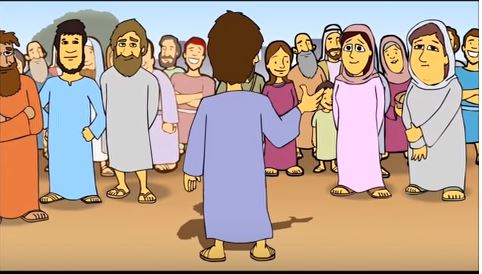 Easter story in a Children's Bible
Reading the story straight from the Bible with your children can also be a great way for kids to grasp the real meaning of Easter. Read together and encourage them to ask questions to create avenue for deeper understanding. We want to impress the essence of Easter upon our children and this is a great opportunity to do just that.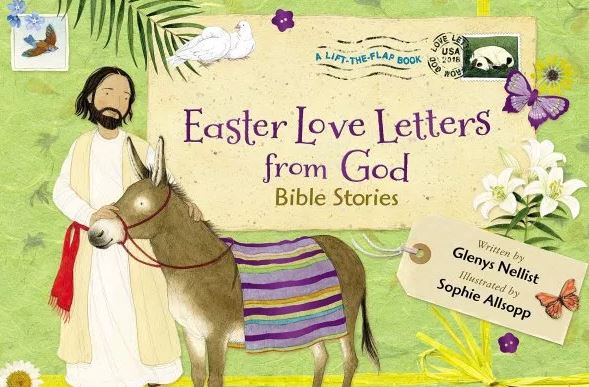 Share with other parents in your network to help them share the message of resurrection to their kids by clicking the Facebook/ whatsap button below .