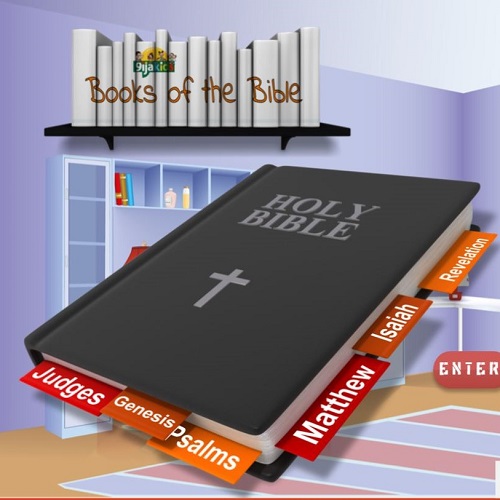 Access for Registered Users Only. Register To Play for Free !!!
How well do you know the books of the Bible. Do you know how many book there are in the bible? Do you know the various books of the old and new testaments? Do you know the authors of the various books? Can you arrange them in their right order?
At 9ijakids, we jump out of bed each morning because we want our children to be proudly Nigerian, successful entrepreneurs, lovers of God and to take the world by storm.
While others are busy training children to be employees, we are inspiring children to be successful in business, great citizens and hot for Christ.
How are we doing this you may ask? We are using games as a tool to help children develop an entrepreneurial mindset, teach them the values that make them upright Christians and make the world a better place.
© Copyright 9ijakids 2017. All Rights Reserved. 9ijakids is a trading name of Lorem Excellentium Limited, a limited company registered in Nigeria.